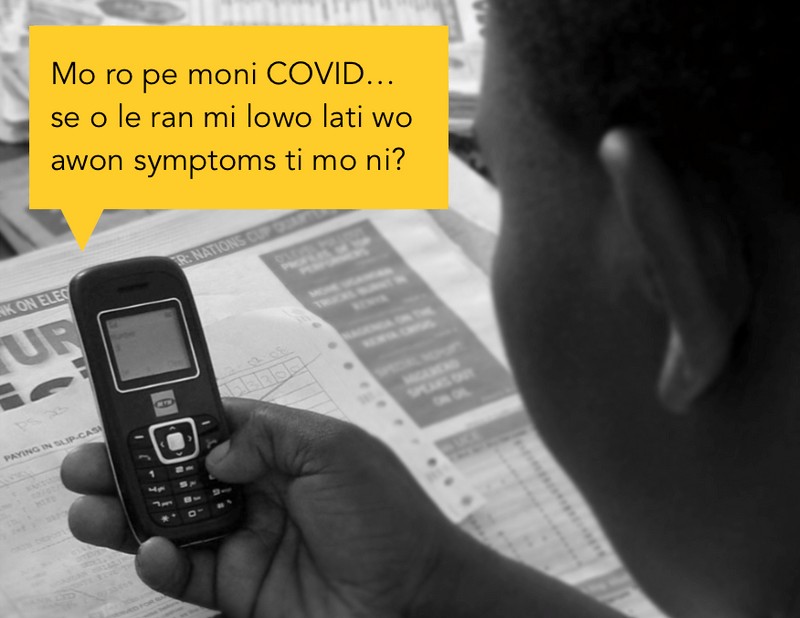 Free Covid-19 Education Chatbots For Global South Health Services And Governments
Chatbots are playing an important role in sharing awareness about COVID-19 via messaging apps. However, countries in the Global South with a high proportion of bottom-of-the-pyramid citizens are left out from this service for two key reasons: native languages are not supported and/or these chatbots require messaging apps on smartphones.
Together, Proto and the Reformers of Africa aim to improve access to COVID-19 healthcare knowledge and reduce misinformation across the widest-possible population in African countries — including "bottom-of-the-pyramid" citizens who are historically-marginalized and often overlooked in technology-driven solutions.
The chatbots are easily accessed via Whatsapp, Messenger and webchat for smartphones and via SMS for feature phones. Powering this technology is customized Natural Language Understanding for under-resourced, and mixed languages, including Yoruba, Hausa, Igbo, Swahili, Arabic, Xhosa, Zulu, Afrikaans, and English.
Proto's natural language processing (NLP) team, supported by engineers from the African Institute for Mathematical Sciences (AIMS), will assist in creating, deploying, and maintaining the COVID-19 chatbots — while the Reformers of Africa will reach out to their extensive network, promoting the chatbot solution to healthcare providers and governments across Africa.
If you represent a healthcare provider or government in Africa that requires this free service, please contact us at info@reformersofafrica.org or ayomide@proto.cx