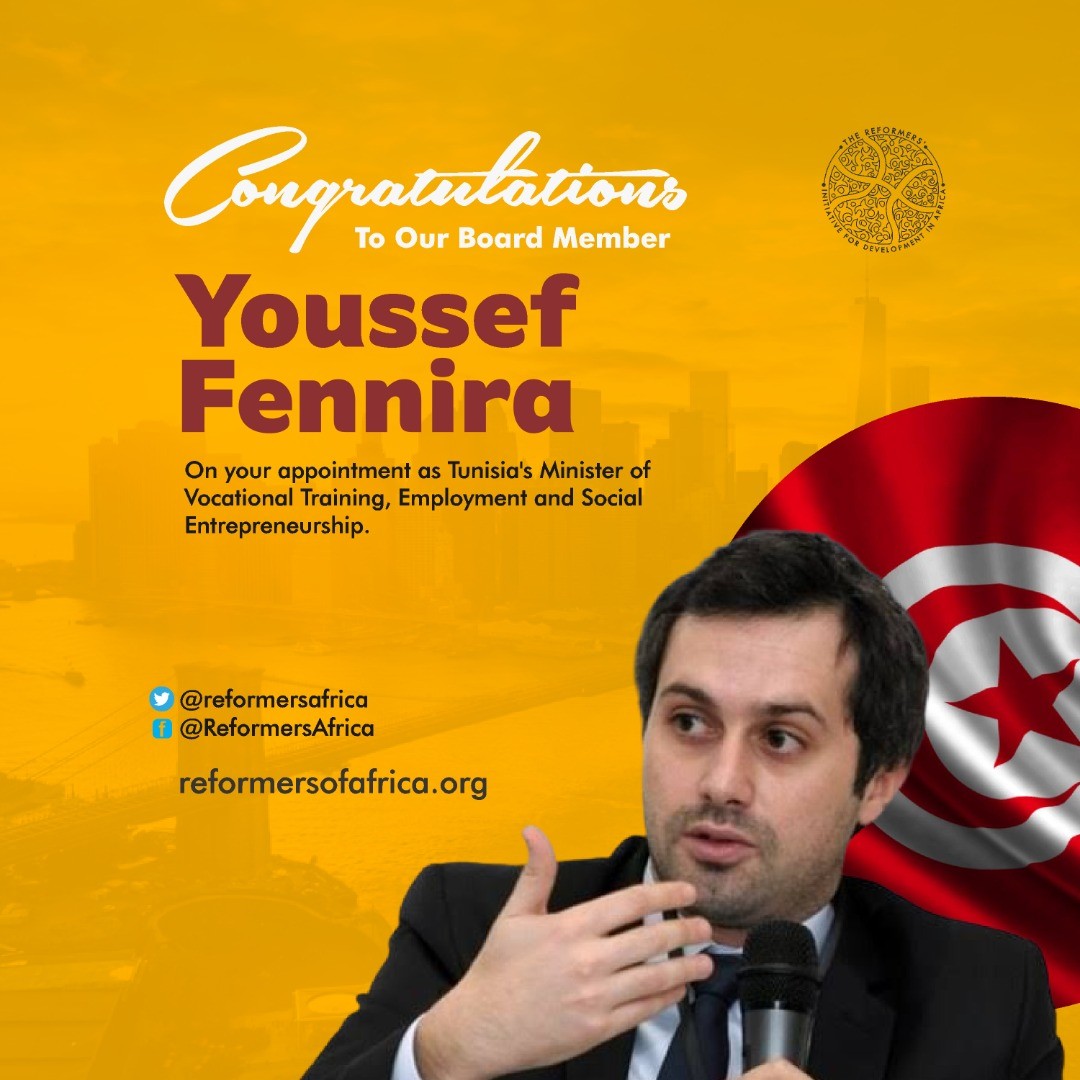 Letter Of Congratulations To Youssef Fennira On His Appointment As Tunisia's Minister Of Vocational Training, Employment And Social Entrepreneurship
The Board of Trustees, Management and staff of Reformers of Africa heartily congratulates one of our esteemed board members, Youseef Fennira (34) on his appointment as Tunisia's Minister of Vocational Training, Employment and Social Entrepreneurship. We are very proud and delighted to have a talented and visionary like you as one of us.
This new assignment comes with a lot of challenges, especially coming at a time the country is in dire need of political and economic reforms, and you are to oversee a crucial ministry. The country's unemployment rate currently stands at 16.15% (World Bank, 2020). However looking keenly into your antecedents, we are confident that you will play a constructive role in steering the country's ship out of economic stormy waters.
Your appointment will contribute to young African's socio-political and economic empowerment and advance their inclusion and contribution in broader development.
We wish you every success in your new role, and be assured of our support always.
Go make a difference!
Signed
Board of Trustees, Reformers of Africa
Prof. James B. Kantiok
Dr. Ayak Chol Deng Alak
Ayomide Alao
Barr. Rita Ilevbare
Yasmina Mze
Barr. Michael A. Olaniyan
Mediatrice Barengayabo
Fatai Kunle Adewusi
Ankat A. Tohomdet
Elkanah Oluyori
Oluwadara Falade